The First Bombardier Challenger 3500 Business Aircraft Delivered to Europe
Ian Molyneaux from Aerotime HUB – Reports
The first Bombardier Challenger 3500 business aircraft to be delivered to Europe has now arrived.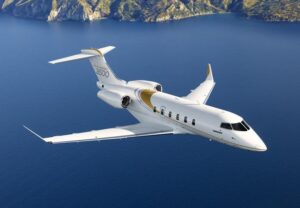 Image Courtesy of Bombardier
The new owner has been confirmed as Aviator Aircraft, but Nuremberg-based operator Aero-Dienst will look after the running of the private jet. A ceremony was held in Montreal to recognize the significance of the transaction, attended by representatives of Aviator Aircraft and the entire Aero-Dienst technical acceptance team at the delivery center.
The team from Aero-Dienst oversaw the entire completion, technical acceptance inspection and delivery process of the brand-new jet, as well as its integration into the company's commercial flight operations.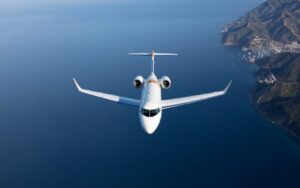 Image Courtesy of Bombardier
As well as overseeing the completion progress and ensuring conformity with the desired aircraft specifications, Aero-Dienst ferried the business jet from Canada to Germany. The aircraft also had to be registered with the German Civil Aviation Authority and integrated into Aero-Dienst's Air Operator Certificate (AOC). The Bombardier Challenger 3500 will be based at Oberpfaffenhofen Airport, located close to Munich in the southern part of Germany. It will be operated for the owner and Aviator Aircraft's key accounts.
"We would like to thank all participants for their commitment during the delivery and commissioning process and are thrilled that the five-day final acceptance procedure was executed so professionally and smoothly", said Andreas Strabel, manager of Aircraft Sales. "It makes us proud to be the operator of the first Challenger 3500 in Europe."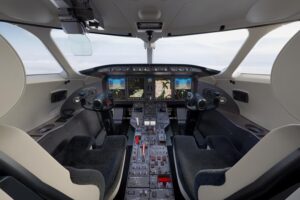 Image Courtesy of Bombardier
Aero-Dienst has over 65 years of experience in the maintenance and operation of business jets. Bombardier first unveiled the Challenger 3500, its newest jet, at an event in Montreal on September 14, 2021.
© Sentinel Aviation. Company No. 09400896. Vat No. 221163359.
All rights reserved. Created by AJA Design.