Top 5 National Parks in the World
Reader's Digest – Reports
Nature's beauty knows no bounds and there is no better way to spend a holiday than breathing in the fresh air and soaking up the grandeur of some of the world's most magnificent national parks.
From verdant green forests to clear blue coastlines, majestic mountains to luscious lakes, these national parks invite you to escape and truly enjoy the great outdoors. Join us as we take you on a journey of the top 5 national parks and venture into the heart of nature – let's go!
1. Plitvice Lakes National Park, Croatia
Plitvice Lakes National Park is nestled in the lush greenery of Croatia. A UNESCO World Heritage site, it showcases 16 terraced lakes connected by refreshing waterfalls that create an azure hue. Make your way along the wooden pathways that wind through the park and witness the waterfalls up close. A feast for the senses, Plitvice Lakes National Park is a true delight for lovers of nature and photography.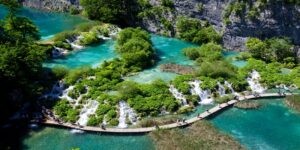 2. Troodos National Forest Park, Cyprus
Cyprus' hidden gem, Troodos National Forest Park invites you to marvel at majestic mountains and take in the rich flora. Home to Mount Olympus, the highest peak on the island, you can enjoy pine-scented forests and pretty villages. Take to the scenic trails on a hike, soaking up the views and breathing in the fresh air. Stumble across ancient Byzantine churches that are tucked away amidst the greenery and floral displays.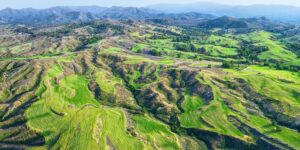 3. Durmitor National Park, Montenegro
Montenegro is a destination often overlooked; however, it is home to some secrets that are absolutely worth discovering. Durmitor National Park is a must for a true Alpine experience. With a rugged terrain, it is home to limestone peaks, thick pine forests and glacial lakes. One of the deepest canyons in the world, the Tara River Canyon is a highlight worth seeing. Here you can enjoy lots of outdoor activities including hiking, mountain biking and white-water rafting. Be astounded by the unspoiled nature that makes this a true hidden gem in Montenegro.
4. Khao Sok National Park, Thailand
Khao Sok National Park in Thailand promises an unforgettable experience where ancient rainforests meet unique wildlife. Trek through one of the oldest rainforests in the world where you'll be able to see an array of flora and fauna. Keep a look out for playful monkeys, mighty elephants and the striking stripes of tigers as they roam. A highlight of this national park has to be Cheow Lan Lake where you can float through stunning limestone cliffs that rise up dramatically from the clear blue waters below.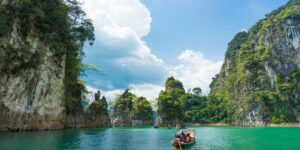 5. Mount Olympus National Park, Greece
Step into the world of Greek mythology with a visit to Mount Olympus National Park in Greece. A mythical mountain towers over the landscape and is said to be the dwelling place of the gods. Be sure to explore the majestic trails on a hike as you take in the scenery that surrounds you. As you ascend into the hills, admire the impressive variety of plant life that flourishes either side. Mount Olympus is a must-visit destination for mythology enthusiasts and adventure seekers.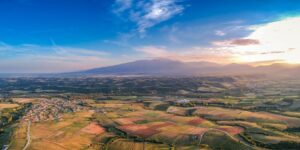 © Sentinel Aviation. Company No. 09400896. Vat No. 221163359.
All rights reserved. Created by AJA Design.