Magnificent 1914 Luxury Cruiser Puts Superyachts to Shame
Otilia Dragan from Auto Evolution – Reports
If you feel that contemporary superyachts are sheer monstrosities and that luxury cruising is no longer what it once was, you must feast your eyes on the one-of-a-kind Halas 71. This unique vessel is the ultimate floating palace, both a historic masterpiece and a glamorous ferry for modern cruises.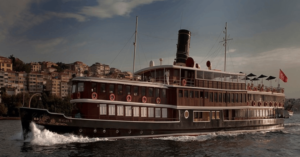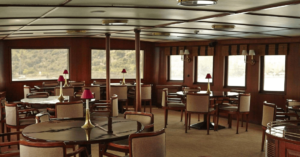 One of the advantages of contemporary culture is that we can still enjoy the charm of some historic means of transportation without compromising on modern comfort. Today, we can ride on the upgraded version of the Orient Express, spend a holiday inside a restored train car from a bygone era, or cruise onboard a wooden sailing vessel with century-old decks. Those lucky enough to travel to Turkey also have the chance to experience luxury cruising onboard a living piece of history – the Halas 71.
Few vessels currently in operation have a story as rich and fascinating as Halas 71. Fairfield Shipping Co. built this passenger ferry more than a century ago, in 1914. The beautiful ferry was born in Glasgow, Great Britain, but flaunted a name with an oriental flavor – Reshid Pasha. That is because the Ottoman Government purchased it in early 1914. But a twist of fate quickly changed its trajectory.
Because of World War I, when most vessels were repurposed for strategic operations, the British Government seized the new ferry. It was sent to Gallipoli, a seaport and town in the European part of Turkey. The motor yacht began serving as part of the Royal Fleet Auxiliary and was renamed Waterwitch.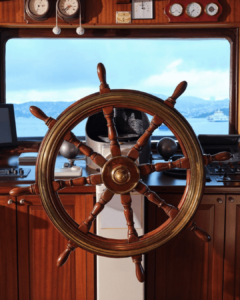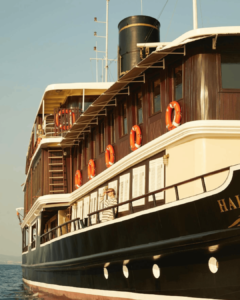 At the end of WWI, the Waterwitch would return to Turkish waters. But for four more years, starting in 1918, it continued to be operated by the British Allied Headquarters. Finally, in 1923, Great Britain officially handed it over to the new Republic of Turkey. This is why the beautiful Halas 71 will forever be linked to a unique moment in history when the Ottoman Empire was fading away, and the modern Turkish Republic was being born. That is also when it got the name it still holds today, meaning "deliverance."
The newly renamed Halas 71 started a fresh chapter that would last for more than 50 years. At one point, it was the largest ferryboat in the Bosphorus, boasting a capacity of more than 1,000 passengers in summer and 961 passengers in winter. By 1980, it was in danger of being destroyed like other old vessels that were no longer in use. Luckily, a well-known couple in Turkey saved it and had it refitted.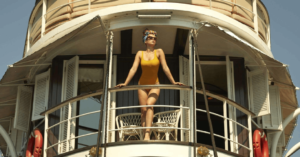 The Halas 71 became a luxury cruiser and started a new life. More than two decades later, in 2008, it underwent another extensive refit after changing ownership. It went from 15 cabins to 12 cabins. It got all the luxury amenities of contemporary motor yachts without negatively impacting its unique old charm.
Today, this Turkish floating palace operates as a fully licensed coastal cruiser that can be chartered for day trips on the Bosphorus or special events. One week onboard starts at €106,500 ($117,000), and its prestige was confirmed by the presence of VIP guests such as members of the Royal Family and former Presidents from Turkey and France. Even George Bush and Bill Clinton seemed to have stepped onboard the historic cruiser.
At a little over 171 feet (53 meters), the Halas 71 is as impressive in stature as a contemporary motor yacht. The generous 726 GT volume was used for a total of 12 cabins plus several ultra-glamorous dining and lounging areas. As a charter yacht, it can typically accommodate 12 guests, spoiled by a sizeable 16-people crew. Still, it's spacious enough to welcome up to 120 guests onboard regarding day events.
Each cabin has a unique, elegant décor, matching the luxurious wood paneling. The equivalent of a superyacht's master suite is the Lycian Suite, which covers 43 square meters (463 square feet). It's located on the top deck, together with two more suites that are nearly half its size. The lower deck houses two larger suites forward, four aft, and two smaller twins. All the cabins feature en-suite bathrooms and air conditioning.
Like any luxury vessel from that era, the Halas 71 delights its guests with a gorgeous classic-style dining area, library, and sophisticated salon and bar. The modern touches include services such as a sauna and massage, plus a considerable selection of water toys.
Performance-wise, the coastal cruiser doesn't need over-the-top capabilities. It's equipped with two Caterpillar engines of 510 HP each, enough to propel it at a maximum of 12 knots (13.8 mph/22 kph), burning 150 liters per hour.
This exquisite floating palace covers three different routes along Turkey's Aegean and Mediterranean coastlines, plus a newly added one to the Greek Islands. Traveling onboard this historic vessel with such a rich history is undoubtedly one of the best ways to visit antique cities in this spectacular area. Luxury and history meet inside this unique kind of yacht.
© Sentinel Aviation. Company No. 09400896. Vat No. 221163359.
All rights reserved. Created by AJA Design.