Perfect Conditions for our BBJ Private Jet Charter
Our latest private jet charter, a BBJ (Boeing Business Jet) arriving in the UK in perfect conditions.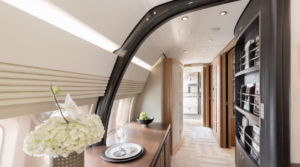 This outstanding Boeing is the BBJ1 737. It flies out of Nice, and has a reach of 4,605 Nm which allows you non-stop transatlantic flights from New York to Nice or from Geneva to Delhi.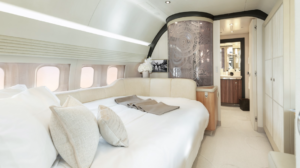 The aircraft can accommodate 19 passengers in ultimate luxury and comfort – from relaxing in the VIP lounge to watching movies in the cinema room to sharing a 5-star dinner and recharging one's batteries in the master suite configured with a king-size bed and with a private VIP bathroom.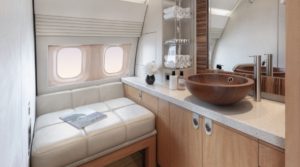 © Sentinel Aviation. Company No. 09400896. Vat No. 221163359.
All rights reserved. Created by AJA Design.