Our Private Jet Charter Airbus ACJ319neo Returning to the UK Yesterday
Another successful Sentinel Aviation private jet charter completed!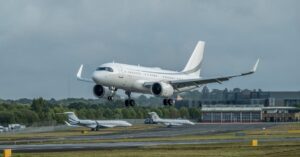 The Airbus Corporate Jet (ACJ) 319neo can accommodate up to 19 passengers with a range of 6,300 nm (11,670 km) and is equipped with 5 auxiliary center tanks for intercontinental range and non-stop flights up to 14 hours.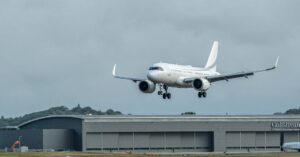 Features Include:
18 sleeping positions. Master bedroom with double bed and connecting bathroom with shower
Luggage capacity 25 suitcases
Maximum altitude 41,000 ft = 12,400 m
Standard crew 2 pilots and 2 flight attendants
2 bedrooms / 3 washrooms
Master bathroom with walk-in shower
Air Humidification system
Inflight Entertainment System with Full HD-screens
Airshow and 5 external cameras
Gogo 2Ku high speed Wi-Fi, up to 70 Mbit/sec for streaming and video calls (charged extra)
Video on demand and DVD including a 55" TV, music streaming, PlayStation, external cameras with tailfin view, airshow, satellite phone
A huge thank you to all those involved.
If you would like to enquire about a charter please reach out and contact us.
© Sentinel Aviation. Company No. 09400896. Vat No. 221163359.
All rights reserved. Created by AJA Design.