NetJets Wants To Buy Up To 1,500 Cessna Citation Private Jets
Jonathan Hendry from Simply Flying – Reports
The deal provides for 100 aircraft per year over the next 15 years and makes NetJets the launch customer for the upcoming Cessna Citation Ascend.
SUMMARY
NetJets has entered into a record-breaking deal with Textron Aviation to purchase up to 1,500 Cessna Citation jets over the next 15 years
The agreement includes the upcoming Citation Ascend, set to launch in 2025, and will meet the growing demand from NetJets' waiting list of potential owners.
NetJets and Textron Aviation have a longstanding partnership, with NetJets already operating over 850 Textron Aviation aircraft, and the deal is estimated to be worth up to $30 billion.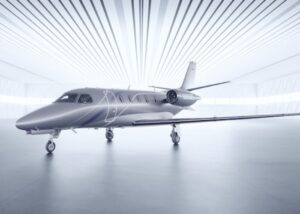 Photos Courtesy of Textron Aviation
In a record-breaking deal, NetJets announced it will purchase up to 1,500 Cessna Citation jets from long-term partner and aircraft manufacturer Textron Aviation. The option allows the fractional jet ownership provider to receive up to 100 aircraft annually over the next 15 years. This includes the upcoming Citation Ascend, which is due to take to the skies in 2025.
Why so many?
NetJets has seen measured growth over the last several years and has a waiting list of potential owners in the thousands. The new agreement provides for a mix of Cessna Citation jets, including the Citation Latitude and Citation Longitude aircraft, depending on customer preference.NetJets will further become the fleet launch customer for Textron Aviation's newest midsize jet, the Citation Ascend, when it commences delivery in 2025. Doug Henneberry, NetJets Executive Vice President, Aircraft Asset Management, noted how popular the Citation jets were with its customers and expressed his enthusiasm to launch the Ascend:
"Based on past demand for the popular Citation Latitude and Longitude, the new Ascend and all our new Citations will undoubtedly be well received by our Owners, particularly those who depend on NetJets to help them do more and miss less.
"As a longtime, trusted ally who shares our commitment to safety and service, Textron Aviation is the ideal partner to help us expand our offerings to NetJets Owners, first with the introduction of the new Ascend to our midsize jet class, and second by growing our overall fleet."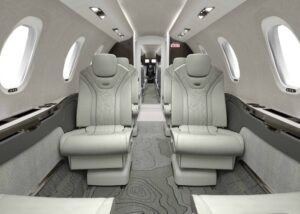 Photos Courtesy of Textron Aviation
According to analysts, the deal could be worth up to $30 billion.
Longstanding partners
This monumental deal makes sense, given the two companies' longstanding connection. NetJets has been operating Cessna Citation jets for many years and has taken delivery of more than 850 Textron Aviation aircraft over the last forty years. Its fleet is set to reach over 300 Citation Latitudes and Longitudes soon, having previously flown models including the Citation SII, V, Excel/XLS, Sovereign, and X. NetJets currently has an estimated 76 Citation XLSs, 37 Sovereigns, 191 Latitudes, and 47 Longitudes in its fleet. Ron Draper, President and CEO of Textron Aviation, noted just how important the line of business jets remains:
"NetJets customers around the world continually select Citations as their aircraft of choice. We're honored to continue to be selected as the largest provider of industry-leading aircraft to NetJets.
"Expanding and adding the Citation Ascend to the NetJets fleet will provide their global customers with even more versatility and flexibility to accomplish their missions."
Over half of all Cessna Citation Latitude jets in service are operated by NetJets and NetJets Europe.
What is the new Citation Ascend?
The newest model in the jet family is an improvement on its popular XLS+ series. The Citation Ascend brings an entirely new cockpit with avionics upgrades with a Garmin G5000 system. It is designed to offer improved performance and a more luxurious cabin to the midsize business jet market.
Many of the features are seen on current Citation jet models, but some will be unique to the Ascend when it lands in 2025. NetJets Owners and guests will benefit from redesigned swiveling seats for up to seven passengers in the standard configuration. Several of the seats even fold down for increased storage. There is a full refreshment center, spacious baggage compartment, larger windows, and three 14-inch ultra-high-resolution displays with split-screen capabilities.
Cessna Citation Ascend interior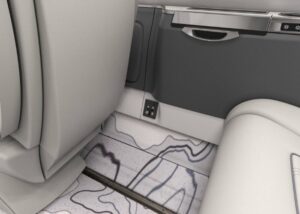 Photos Courtesy of Textron Aviation
In terms of performance, the Ascend will run on Pratt & Whitney Canada PW545D engines, which offer fuel efficiency and increased thrust. The aircraft is also designed to run on Sustainable Aviation Fuel (SAF), and customers will have the option to take delivery of their aircraft with SAF and refuel using SAF wherever it is available.
The Ascend will join over 30 Citation models certified over the past 50 years. There are currently six Citation models in production: Citation M2 Gen2, Citation CJ3+, Citation CJ4 Gen2, Citation XLS Gen2, Citation Latitude, and Citation Longitude.
© Sentinel Aviation. Company No. 09400896. Vat No. 221163359.
All rights reserved. Created by AJA Design.