Inside The World's Most Exclusive VIP Airport Terminals
With new private VIP terminals opening around the world, the industry catering to high-end luxury travellers, business executives, and movie stars will never be the same. We've been researching the top ten most exclusive VIP Airport Terminals, and we would very much like to share with you our findings!
Fattal VIP Terminal, Israel
https://www.fattal-terminal.com/
For the first time at Ben Gurion Airport: a private terminal that provides exclusive VIP services. The service, which is given for arriving and departing passengers, includes performing all necessary procedures by our staff – check-in, passport control, security inspection etc. while you can relax and enjoy a variety of dedicated duty-free shops, luxury amenities, a rich buffet and a variety of beverages.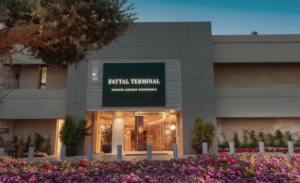 Kayan Jet, St. Kitts
https://www.kayanjet.com/
Enjoy the one-of-a-kind boutique airport service that you can only find on the thrilling islands of St Kitts and Nevis. While the chef serves up island specialities, you can relax in a luxury lounge with its stylish blend of local and contemporary decor. Most of all you can lose yourself in the nothing's-too-much-trouble service for which KayanJet is well-known. From immigration formalities to dining reservations to private jet charter, their attentive and intuitive concierge team takes care of every little detail.
PS, LAX, Los Angeles
https://reserveps.com/
PS is located in a private terminal far away from the traffic and bustle of the public terminal. They offer a back door to your commercial aircraft, private TSA and Customs clearance, luxury spaces and white-glove service before and after your flight.
Now serving guests at Los Angeles International Airport. Service at Hartsfield-Jackson Atlanta International Airport coming soon.

Jetex, Dubai
https://www.jetex.com/network/dubai-uae/
Resting at the Private VIP Terminal at the Al Maktoum International Airport is Dubai FBO.
FBO earned the crown of "FBO of the Year" for the second consecutive year at the 2018 Aviation Business Awards. The Jetex FBO Terminal is the biggest and most luxurious facility in Dubai and has received many nominations for its unique design. This iconic facility merges an upscale contemporary interior design with 5-star hospitality, creating a brand new experience.
This location ensures that all customers receive a top-of-the-line experience. Customers have a choice of using our first-class amenities which include the world's first Rolls-Royce airside transfer, plush seating areas, a relaxation room with Metronaps, or a lavish cigar lounge. A knowledgeable and friendly team is always ready to deliver excellent concierge services to create a once-in-a-lifetime experience.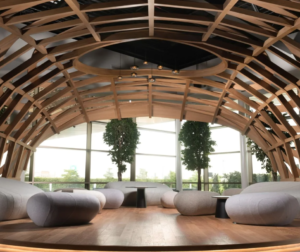 Signature Aviation, Biggin Hill, UK
https://bigginhillairport.com/
London Biggin Hill provides you with a choice of two FBO's (Fixed Base Operator) as well as direct ramp access be it for ground or helicopter transfers.
The Biggin Hill Executive Handling team are co-located with UK Border Force are on hand to take care of everything that passengers and crew may require – including ground transport, hotel accommodation, catering, laundry, newspapers and so on.
Premiair, Manchester
https://www.manchesterairport.co.uk/premiair/
Whether you're looking for a streamlined departure, enviable pre-flight treatment, or the smoothest possible arrival, PremiAir offers business and leisure travellers alike the ultimate travel experience, no private jet required.
From bespoke lounges with unparalleled runway views to authentic local cuisine made fresh to order, Manchester's new private terminal promises an uncompromising travel experience – right down to a discreet security offering and seamless private transfers to your awaiting aircraft.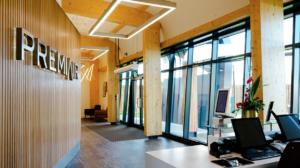 Milano Linate Sea
https://www.milanolinate-airport.com/en/
SEA Prime has recently opened its new $6 million VIP terminal at Milan's Malpensa airport this Summer, shortly before its sister airport Milano Linate closes for refurbishment.
The new business and general aviation terminal at Milan Malpensa, called Malpensa Prime, is situated between Terminal 1 and Terminal 2 at the international airport, has its own apron and a 53,000 sf hangar.
The new 15,000 sf terminal features a dedicated immigration and customs area, five luxury lounges, and will offer VIP clients a conference centre, limousine service and concierge.
Heathrow VIP
https://www.heathrowvip.com/s/
The Heathrow VIP service starts with a luxury car collecting you from your house and driving you to the airport. Upon arrival at their private entrance, you can relax, work, or spend time with your invited guests in your own private lounge. Security procedures occur within the suite, and once your flight is ready, you will be driven by private luxury vehicle directly to the aircraft.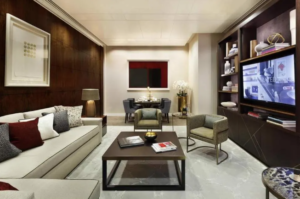 Indira Gandhi Airport, New Delhi
https://www.newdelhiairport.in/corporate
This uniquely designed modern airport will be a game changer for the region. With its unique structure, use of design materials from concrete, steel and glass, it will offer up the highest level of luxury for VIP travelers. With 17,000 sf of space, the terminal contains a two story main building that showcase the services for VIPs.
Punta Cana Airport, Dominican Republic
https://www.puntacanaairportvip.com/
Punta Cana International Airport is a privately owned commercial airport in Punta Cana, eastern Dominican Republic. The airport was built with open-air terminals and roofs covered in palm fronds. Grupo Punta Cana built the airport, which was designed by architect Oscar Imbert, and inaugurated it in December 1983. It is owned by Grupo Punta Cana and became the first privately owned international airport in the world.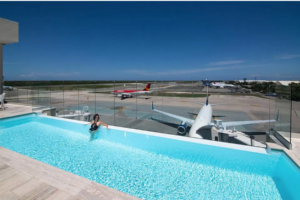 © Sentinel Aviation. Company No. 09400896. Vat No. 221163359.
All rights reserved. Created by AJA Design.