I'm a Luxury Travel Agent: 10 Destinations My Wealthy Clients Are Booking for 2024
Jennifer Taylor for GOBankingRates – Reports
Volcanoes National Park — Rwanda, Africa
Average Trip Cost: $20,000-plus per person — excluding international flights — for a one-week trip
Cost Factors: Permits to spend time with gorillas, luxury accommodations
"While we book numerous safari destinations, trips to see the mountain gorillas in Rwanda seem to have spiked in interest over the last six months," said Daniel Jackson, CEO at The Travel Whisperer, a luxury travel agency that focuses on ski and safari trips. "Rwanda really is the most luxury way to do a gorilla trip, with a day permit costing $1,500 per person in the Volcanoes National Park, which allows you one hour with a troop of gorillas."
He said a one-week trip would include two days with the gorillas.
"This trip is popular with 40-to-60-year-olds with higher disposable income and some time on their hands," he said. Visiting the gorillas can often mean hours of trekking to find them, so it tends to attract active, outdoor enthusiasts with a passion for nature and adventure."
Beaver Creek, Colorado
Average Trip Cost: Varies, but accommodations can total more than $15,000 per night and one-day ski lift pass costs $299
Cost Factors: Pricey accommodations, ski lift passes, local activities, high-end dining
"Multi-generational families are looking for the perfect getaway that has something for all during the winter and Beaver Creek ticks lots of those boxes," Jackson said. "The skiing is phenomenal, with virtually no lift lines and amazing staff on the mountain to help you out with whatever you need."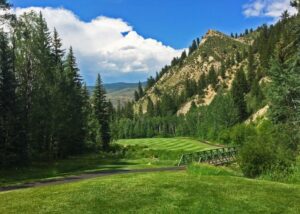 "The village has amazing restaurants for foodies and plenty of activities for the kids, including an amazing ski school," he said. "If you want premium space on the mountain, then the cost can add up."
During the holidays, he said exclusive homes can easily cost more than $15,000 per night and a one-day ski lift ticket at the window will cost $299 per person. However, he noted that there's a variety of lodges to stay in — at varying prices — and great ways to save on ski lift tickets.
"It is definitely one of our most popular ski resorts, attracting those families looking for something a little less busy than neighboring Vail," he said.
Sardinia
Average Trip Cost: Approximately $10,000-$15,000 per person for a week
Cost Factors: "High-end resorts, private yacht charters and Michelin-starred dining," said Wallis Fairvalley, co-owner and travel advisor at Red Letter Travel.
"With its translucent turquoise waters and jet-set clientele, Sardinia is an Italian gem that offers the ultimate in Mediterranean luxury," she said. "Yachting along the Costa Smeralda is a must, providing access to secluded beaches and coves that are perfect for a private, romantic getaway."
Mallorca, Spain
Average Trip Cost: Around $9,000-$13,000 per person for a week
Cost Factors: "Boutique hotels, private art gallery visits and custom wine tours," Fairvalley said.
In the past, Mallorca had a reputation as just a beach destination, but she said it's an emerging hotspot for cultural tourism.
"Wealthy travelers are drawn to its quiet sophistication, be it the Moorish architecture or the burgeoning art scene," she said. "It's a more laid-back, but equally opulent alternative to other Mediterranean hotspots."
Namibia
Average Trip Cost: Approximately $12,000-$20,000 per person for 10 days
Cost Factors: "Private safaris, helicopter trips over the dunes and high-end lodges," Fairvalley said.
If you want an adventurous escape, without compromising on luxury, she said Namibia might be your ideal vacation destination.
"The dramatic landscapes of the Namib Desert and Sossusvlei dunes offer a unique backdrop for safaris, while the Skeleton Coast offers an eerie but beautiful sense of isolation," she said. "The focus here is on experiential luxury — think champagne breakfasts atop a dune after a hot air balloon ride."
Kyoto, Japan
Average Trip Cost: Around $9,000-$14,000 per person for a week
Cost Factors: "Traditional ryokan stays, tea ceremonies and private geisha performances," Fairvalley said.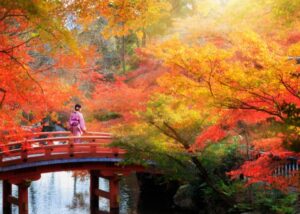 "Kyoto is the cultural heart of Japan and a city that perfectly blends the ancient with the ultra-modern," she said. "Wealthy travelers are drawn to its sublime gardens, ancient temples and the chance to experience traditional Japanese luxury."
Iceland
Average Trip Cost: Around $5,000-$10,000 per person
Cost Factors: "Iceland offers breathtaking natural beauty, from glaciers to waterfalls," said Hans Mast, a travel agent and travel expert at Golden Rule Travel.
"Costs include luxury accommodations, private tours to explore ice caves and volcanoes, and fine dining featuring Icelandic cuisine." He said Iceland's natural beauty makes it popular with high-end clients.
"Wealthy travelers are drawn to Iceland's pristine landscapes, the chance to witness the Northern Lights and the exclusivity of experiencing untouched wilderness," he said.
Bhutan
Average Trip Cost: Approximately $10,000-$20,000 per person.
Cost Factors: "Bhutan's high costs are due to its government-mandated daily tariff, which includes luxury accommodations, guided tours, and meals," Mast said.
"Visiting Bhutan is a unique opportunity to explore its rich culture and stunning Himalayan scenery." This can be a great option for those who want to immerse themselves in culture.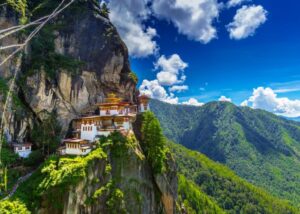 "Bhutan's focus on sustainable tourism, its stunning monasteries and the opportunity to experience an authentic Himalayan culture make it a top choice for wealthy travelers seeking exclusivity," he said.
The Maldives
Average Trip Cost: Starting from $10,000 per person
Cost Factors: "Luxury overwater bungalows and private yacht charters contribute to the high costs," Mast said.
"Activities include snorkeling, diving and spa treatments." Travelers looking for an exclusive paradise will likely find that in this South Asia paradise on the Indian Ocean.
"The Maldives' secluded, idyllic setting, pristine white-sand beaches and crystal-clear waters offer an unmatched tropical paradise for those seeking relaxation and privacy," he said.
Madagascar
Average Trip Cost: Around $7,000-$15,000 per person
Cost Factors: "Costs cover private wildlife safaris to see lemurs and unique flora and fauna, luxury lodges and private charters for island-hopping," Mast said.
An island country off the southeastern coast of Africa, Madagascar offers the luxurious journey of a lifetime.
"Wealthy travelers are attracted to Madagascar's extraordinary biodiversity, including rare wildlife and untouched landscapes, offering a sense of exploration and adventure," he said.
"These up-and-coming destinations offer wealthy travelers unique experiences, exclusivity and the opportunity to explore untouched natural beauty and cultures," Mast said. "While the costs are high, the allure of these destinations lies in their ability to provide unforgettable, tailor-made experiences that cater to the desires of luxury travelers."
Need help getting there?
Our private charter team are ready and waiting for your instruction. We'll ensure a seamless door-to-door service, meticulously planned and overseen from inception until well after landing.
Contact us via the online enquiry form
or email: info@sentinel-aviation.com
© Sentinel Aviation. Company No. 09400896. Vat No. 221163359.
All rights reserved. Created by AJA Design.